Rheem Furnaces – The Finest Heating Solution
When it comes to choosing a furnace for your Windsor area home, we feel Rheem furnaces are the best choice you can make. Rheem offers high quality, innovative products with the latest technology, lasting performance, great warranties and excellent service and support.
Below are a few of the most popular models we install on a daily basis.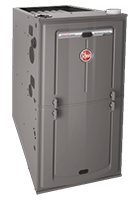 Prestige Series:
Up to 96% AFUE ECM Motor Variable Speed Multi Position
• Model R96V (All models qualify for Energy Star except R96VA085)
• 96% residential gas furnace CSA certified
• 4 way multi-poise design
• ECM Motor
---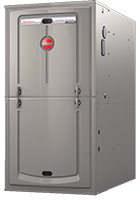 Classic Plus Series:
Up to 95% AFUE ECM Motor Multi Position
• Model R95T
• 95% residential gas furnace CSA certified
• 4 way multi-poise design
• ECM Motor
• Models R95TA060 and R95TA115 gas furnaces have earned the ENERGY STAR in the U.S. and Canada
---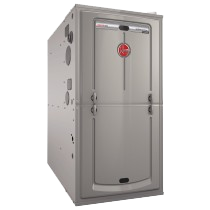 Prestige Series:
Modulation Upflow Gas Furnace
• Model R98V
• EcoNet™ Enabled
• ECM Motor
• Modulating operation
• Exclusive PlusOne™ Ignition System and PlusOne™ Water Management System