When it comes to setting up geothermal systems in the Windsor Ontario region, we use only the very best geothermal heat and cooling pumps – WaterFurnace.
Urban Heating & Cooling is a pioneer of geothermal heating / cooling, having installed the very first WaterFurnace in North America.  Since 1972, we have been a leader in geothermal energy solutions for every size of residential and commerical installation.
Below are a few of the most popular geothermal systems we install on a regular basis.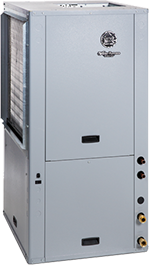 3 Series (LDV, LDH)
Provides savings of up to 70% on heating, cooling, and hot water using the stored energy in your yard
• 2 to 6 ton capacity
• Efficiency up to 27.3 EER and 4.5 COP
• Symphony Web-Enabled Home Comfort Platform
• Control and monitor the unit from your phone
---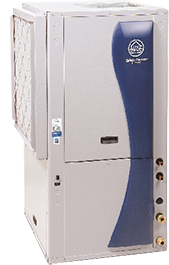 5 Series (NDH, NDV)
The flagship residential line that offers unbeatable savings.
• Heating, Cooling & Domestic Hot Water
• 1 to 6 ton sizes
• 3 Heat (with aux), 2 Cool
• Performance Monitoring & Onboard Diagnostics
---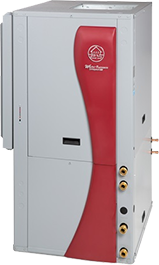 Synergy3D (SDV)
The ultimate in comfort for homes with forced air and radiant infloor
• Heating, Cooling, Domestic Hot Water & Radiant infloor
• 3 to 6 Ton Capacity
• 3 Heat (with aux), 2 Cool + Radiant Heat
• Premier Control with Onboard Diagnostics