Boiler Specialists Since 1972
When it comes to installing and repairing boilers in Windsor, Essex County, Urban Heating and Cooling are truly experts. We've been providing residential and commercial boiler installations and repairs since 1972. Our experienced, licensed, and insured boiler technicians are knowledgeable in working with all major brands of hot water style boilers.
The majority of the boilers we install feature heat exchangers that quietly maximize heat transfer and fuel efficiency up to 95 % AFUE, so you use less fuel to warm your home. They are also attractively designed, guaranteed, and built to last, making them a solid investment if you are upgrading or replacing your existing heating system.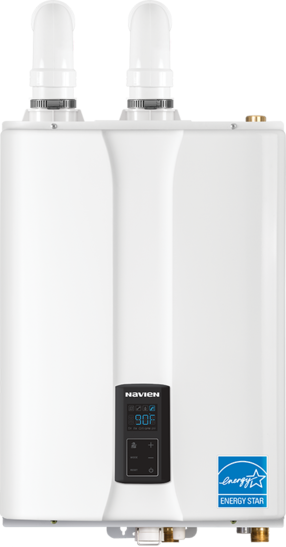 A boiler and hydronic heating system can provide highly desirable benefits for your home's radiant heating including:

delivery of comfortable, clean, even heat

lower utility costs due to higher efficiency

quieter operation

self diagnostic capability

endless supply of hot water

quicker heating of pools and hot tubs

ideal snow and ice melt systems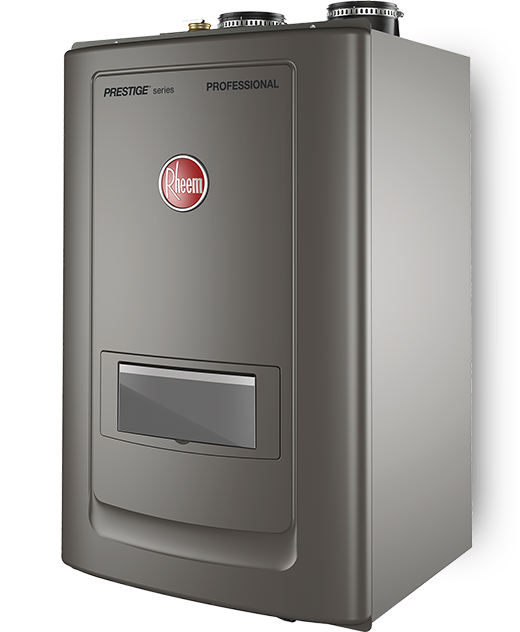 Navien Combination Boiler
A high-efficiency condensing combination boiler with enough capacity to run two showers and a dishwasher at the time while still proving heat throughout your home. This high capacity system with integrated control system makes it perfect for larger homes, but it can also be linked to multiple units to meet increased demands.
Browse Navien combination boilers
Rheem Combination Boiler
If you're wanting to save space in your home, but still enjoy the comfort of continuous hot water then look no further than Rheem. These systems provide endless hot water with space heating all in a single unit, so you can replace your existing boiler and tank water heater with a single unit: the Rheem combination boiler.
Browse Rheem combination boilers
Boiler Service
We work with all types of boilers systems including; gas boilers, mid efficiency gas boilers, oil boilers, condensing gas boilers and various other gas boiler types.
Whether you are thinking of getting a new system or upgrading your old one, we are happy to come out and and assess what best works for you. We'll help you achieve optimal home comfort.
Service area
Urban serves the Windsor/Essex County market which includes Tecumseh, Amherstburg, LaSalle, Lakeshore, Essex, Leamington, and Kingsville.